Here are just some of the designs and techniques you can learn in Two Knotty Boys' popular workshops. Please see our schedule page for information about upcoming workshops and demonstrations. Customized workshops for private groups are also available!



Join our confidential email list by emailing us at twoknottyboys@yahoo.com.



Sensual Bondage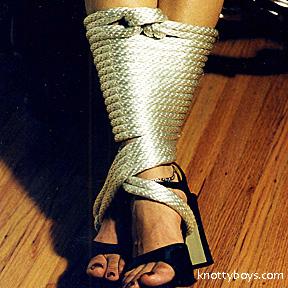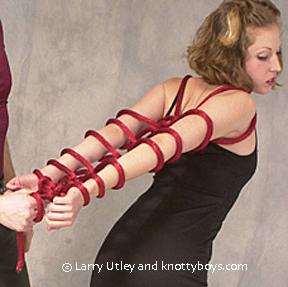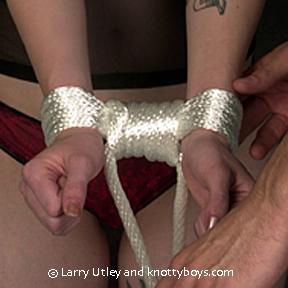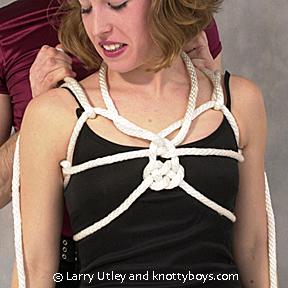 Learn almost a dozen basic techniques that are great for novices and bondage pros alike. You'll go home knowing a whole tool chest of skills for tying wrists, ankles and harnesses, safely and beautifully.


Dominance Bondage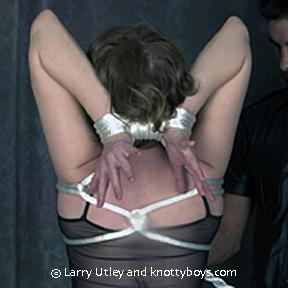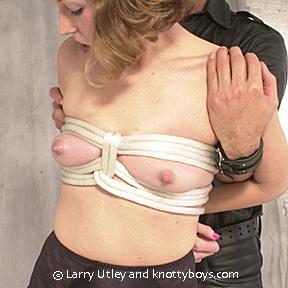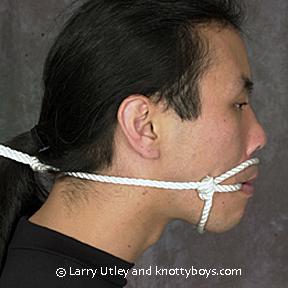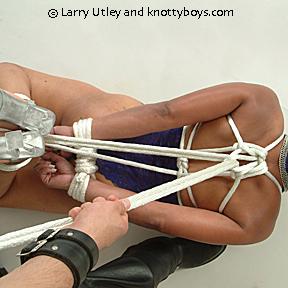 If BDSM is your game, we'll arm you with fantasic skills for using rope bondage to control, subjugate, and tease your submissive--plus the active domination techniques to put these pieces to work in your scenes.


Sex Bondage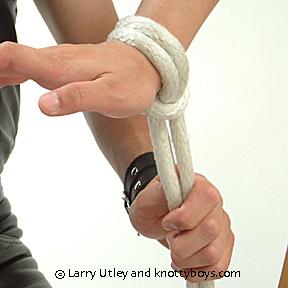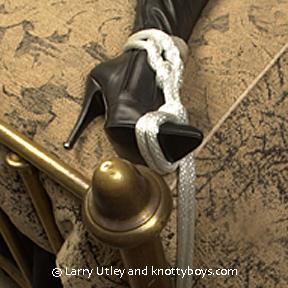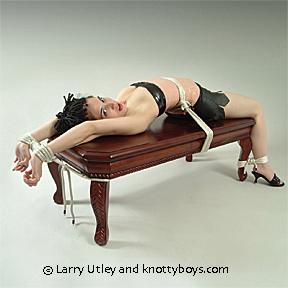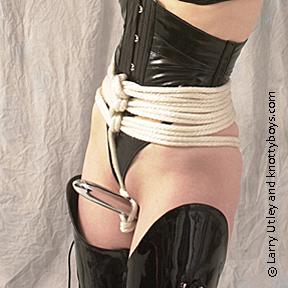 Spice up your lovemaking with these exciting techniques for restraining and pleasing your partner. Learn how to safely, quickly and passionately use rope bondage in conjuction with furniture, toys and more.


Dynamic Suspension Bondage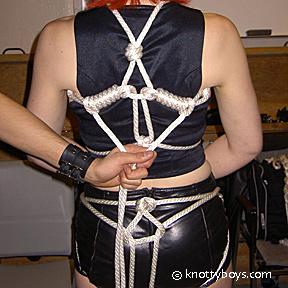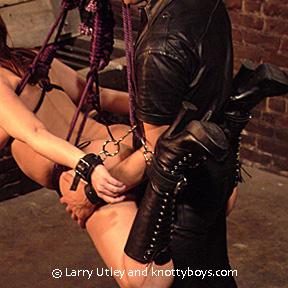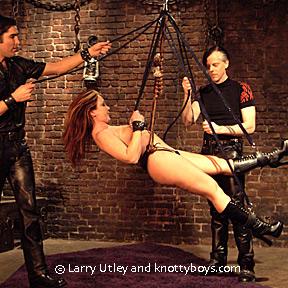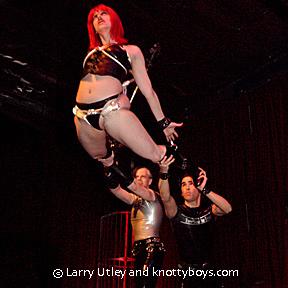 Two Knotty Boys' dynamic suspension system lets you do more than just dangle your partner--but actively tilt, spin, invert, puppeteer and even make love to them while they're suspended! No pulleys needed.


Decorative Bondage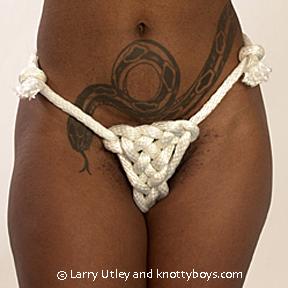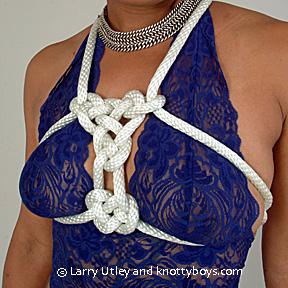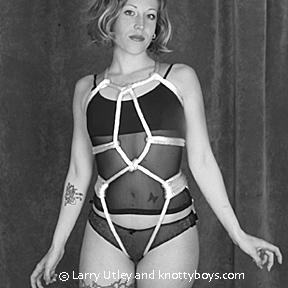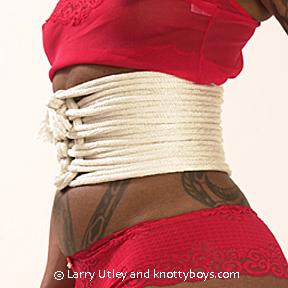 Rope bondage isn't just for the dungeon or the bedroom. Learn fancy knotwork easily and turn rope into beautiful wearable art, including corsets, gauntlets, panties, bras, body harnesses and more.